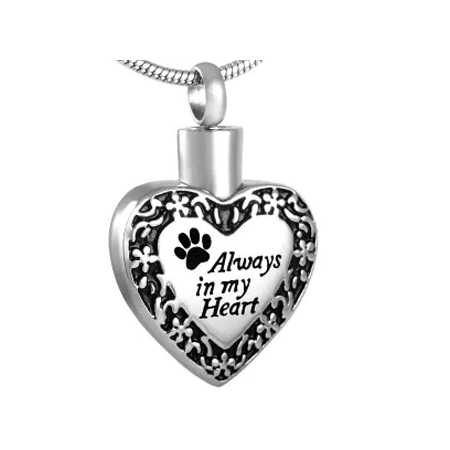 Perhaps one of the most beautiful ways to remember a passed pet, our range of pet memorial jewellery will inspire the sweetest of memories. Our stainless steel range is top-quality, hypoallergenic, and available in a number of beautifully modern styles.
This solid steel heart features a floral enamel frame and will be filled with a portion of your pet's ashes or a lock of their fur by us here at Pets in Peace.
Pricing:
Keyring: $59.00
Pendant on Satin Cord: $59.00
Pendant on Stainless Steel Ball Chain: $65.00
Pendant on Stainless Steel Cable Chain: $70.00
Sizing:
One Size: 2cm (width) x 2.5cm (height, including bail).