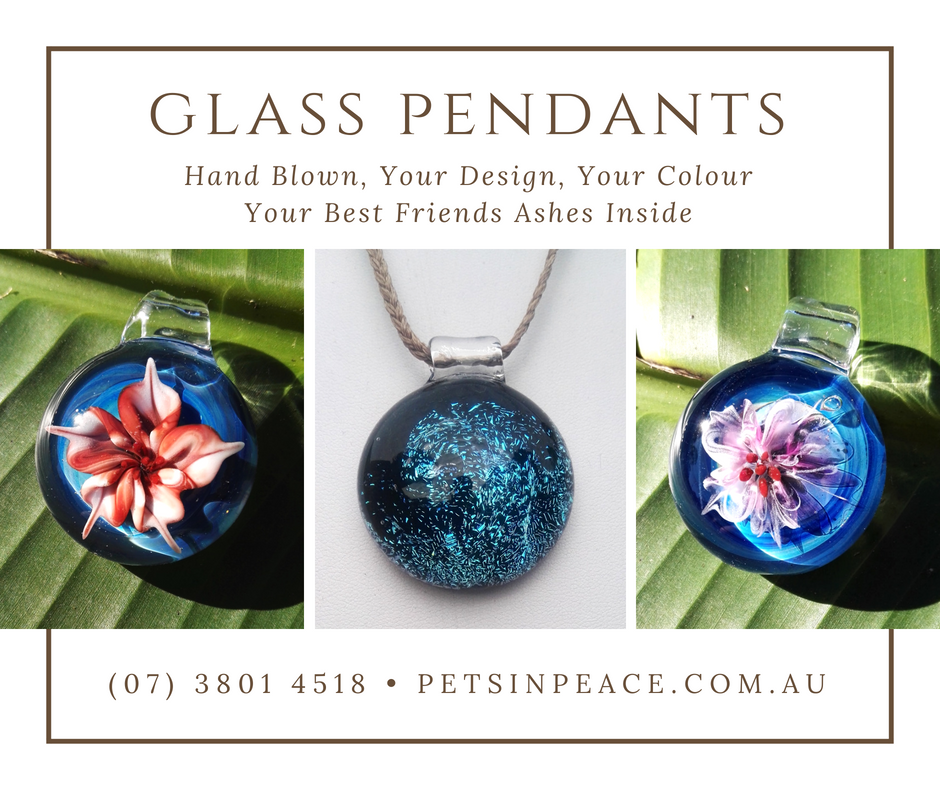 Hot Glass Artisan Jewellery Pendants and Spheres
Every piece is created by our talented Glass Artist, to be an everlasting memory for you to cherish as a family heirloom and a reminder of the life lived with your beloved pet.
Your little one's ashes can be blown into your chosen piece, designed to be with you close every day. Available in many different colours, plaited cord or silver chain, key chain, or sphere.
Our pieces are designed to be as unique as the memories of your loved one.
For more information, please contact our office