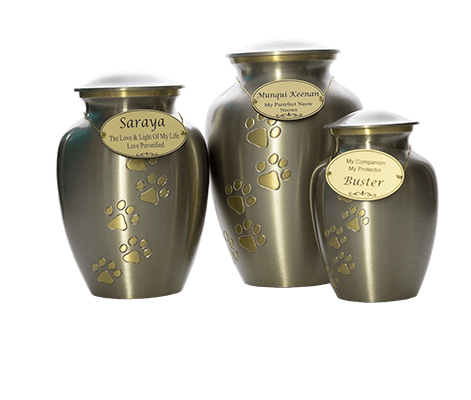 Urn pricing: Urn + Premium cremation service = Total cost
These solid brass urns complete with golden pawprint motif are amongst out most popular earns. With a brushed dark silver-tone finish and golden accents, each urn is also complete with a tight screw-top lid to keep your little one's ashes safe and sound. Pair with an (optional) oval name plaque and create a lasting memory of your beloved pet.
Also availble with jade pawprint accents.
Sizing:
Small (6 inch/15cm): $69 + $329 = $398.00
Medium (7 inch/18cm): $79 + $329 = $408.00
Large (8 inch/20cm): $99 + $329 = $428.00