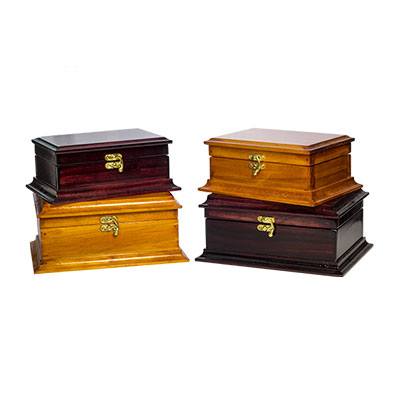 Memorial pricing: Memorial + Premium cremation service = Total cost
Handcrafted locally from stunning wood selections, our Hand Crafted Memorial Boxes add a sophisticated air to your pet's memorial. These hinged boxes close and lock shut with a turning gold-tone latch and are finished with a highly glossy lacquer. Beautiful and ornamental, they're a wonderful way to remember your lost friend, especially when paired with a golden name plaque.
Available in Rosewood or Walnut.
Sizing:
Small (22cm x 16cm x 9cm): $329 + $79 = $408.00
Medium (25cm x 18.5cm x 12cm): $329 + $95 = $424.00
Large (28cm x 19cm x 16cm): $329 + 109 = $438.00