If you own a dog or cat in Australia or are considering adopting one in the near future, the term "microchipping" will eventually come up. Pet owners across most Australian States and Territories are by law required to microchip their dogs and cats. Today, we'll take a look at some of the benefits of microchipping your pet, how chips are implanted and why you should microchip your furry friends, even if it's not mandatory in your State. 
Continue reading to learn more about:
What is microchipping?

Why is microchipping your pet important?

How are microchips implanted?

What are Australian microchip rules across states?
Not so long ago, our neighbours' cat Stevie Nicks went missing while they were on an overseas holiday. With her owners being gone for weeks and a house sitter taking their place, Stevie must have gotten confused and strayed farther from home than usual. Being concerned about the cat's whereabouts, the house sitter called us when Stevie failed to return home the second night in a row. 
We managed to calm her nerves and reassure her that Stevie was probably just upset about being left behind and would eventually show up. And, we were right: The very next day, the sitter received a call from a nearby veterinarian. Someone had found Stevie about 3 km from her home and dropped her off at the local vet. Luckily, the microchip she received as a little kitten, carried her owners' contact information and it was only a matter of minutes to scan the chip and retrieve the phone number. 
Stevie Nicks was back home the same evening. Upon her humans' return from overseas, the cheeky cat greeted them as if nothing had happened. Had she not been microchipped, the story could have ended differently.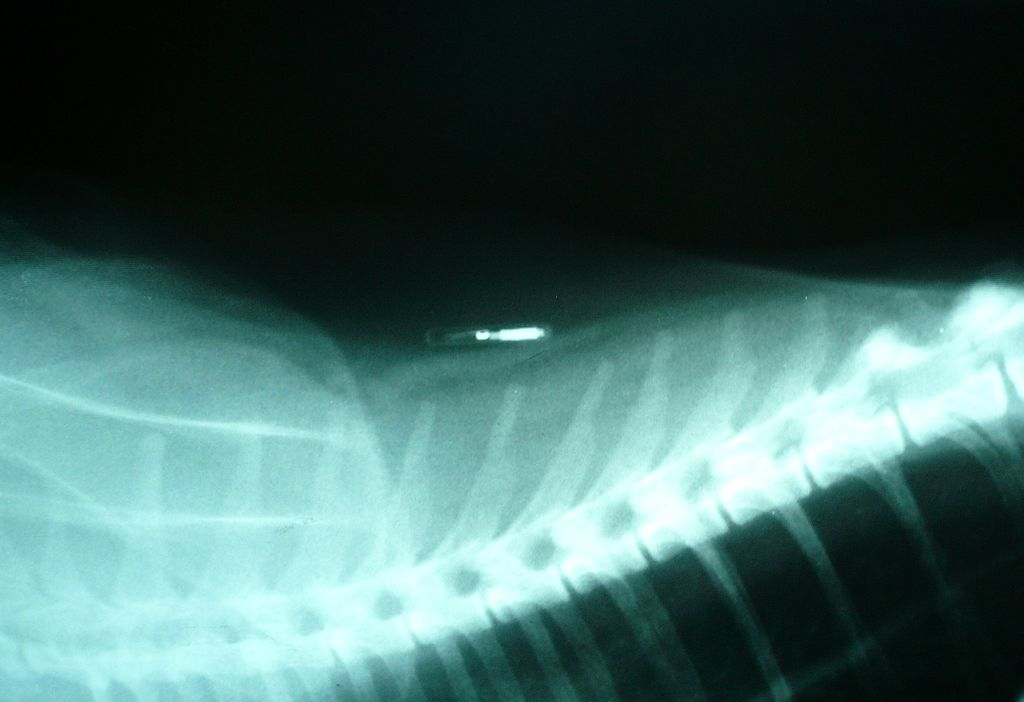 (Image: Wikipedia) 
What is microchipping for pets?
Microchip implants are exactly what their name promises: Tiny electronic identification devices or markers the size of a large grain of rice, that are implanted subcutaneously. The chip can often be felt under skin and fur, but it doesn't travel through the body. Thin layers of tissue form around it and hold it in place, making it very safe to use. The microchips used in dogs and cats rely on wireless radio-frequency identification technology that makes tracking and identifying a microchipped animal very easy. 
Each chip has a unique number that can be detected by a microchip scanner. When a pet receives a new microchip, the data is recorded in a register, including the contact details and current address of the pet's owner. If the owner moves or the pet is passed on to a new owner, their contact details need to be updated. Animal shelters and veterinarians routinely read microchips to identify cats and dogs, as well as farm and zoo animals. If you adopt a pet from a shelter, it is likely to come microchipped. 
Where can you get your pet microchipped?
Microchipping your dog or cat is very affordable: It costs on average $30-$45 including implantation and one chip lasts a lifetime. You can have your pet microchipped at authorised microchip implanters, such as veterinarian clinics and most animal shelters.
After implantation, you can register your pet as yours. Simply use the microchip number provided to you and put your contact details into the system. If your contact details change, please remember to visit Pet Address. Using your pet's microchip number, you should be able to update your database entry. 
Therefore, should your pet ever escape or go missing, any vet or animal shelter can contact you, using the information provided by the microchip, and your furry friend will be returned to you safely.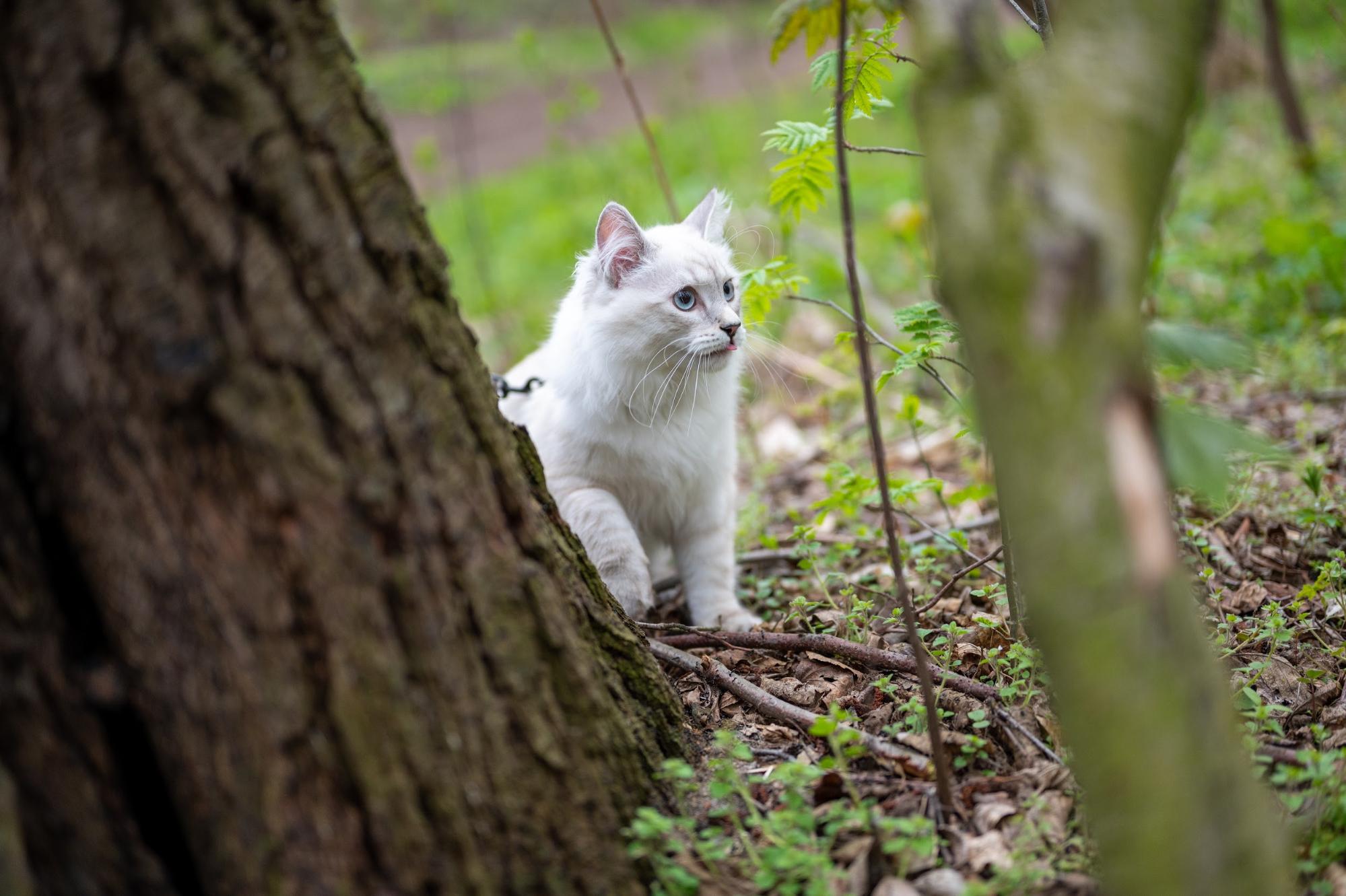 How are microchips implanted?
If you're worried about causing your pet discomfort, fear not: It's a quick and simple procedure that requires no anaesthetic. The chip is usually inserted below the skin, right at the back of the neck between the shoulder blades, using a stapler-like looking device. The pain is minimal and comparable to getting your earlobe pierced. The entire procedure can be performed as part of a normal veterinary consultation. 
Why is microchipping your pet important?
There are many benefits of microchipping your furry friend! Having a microchip means vets and animal rescue organisations can identify your pet and then contact you. According to the RSPCA, every single year, more than 200.000 dogs and cats are euthanised in Australian animal shelters. Many of these animals arrive at the shelters without microchips, making it impossible to locate their owners and return them home. 
Some people use tags or tracking collars, but microchips are much more useful as they are implanted inside below the skin and cannot be removed or lost. Of all the animals that go missing each year, only 36 percent of dogs and 5 percent of cats are reclaimed. If all animals were microchipped, this number might be significantly lower. 
Additional benefits of microchipping your pet:
Microchips cannot be tampered with:

When scanned, a

unique code is displayed

and the vet or animal shelter can refer to the relevant database to identify the name, address and phone number of the owner. 

Microchips can prevent your pet from being stolen:

Microchips assist where the ownership of an animal is in dispute. Without other evidence of ownership, a microchip is the best way to prove a dog and cat is really yours. It can otherwise be very hard to prove theft. 

Microchips can save your pets life:

If your pet is not identifiable as owned by a person, and is held at an animal shelter or vet for an extended period without being claimed by the owner, they can be euthanised. If the pet has a chip, they are automatically identified as owned and won't be put down. 

Microchips can allow you to say goodbye properly:

Having a microchip implanted in your pet will give you peace of mind, should a lost dog or cat be killed. If someone finds the pet, they are able to contact and notify you, which gives you the opportunity to have a proper burial and ceremony for your beloved pet. If you do face the tragedy of losing your pet, you can

contact Pets In Peace

for significant ways to remember your furry friend.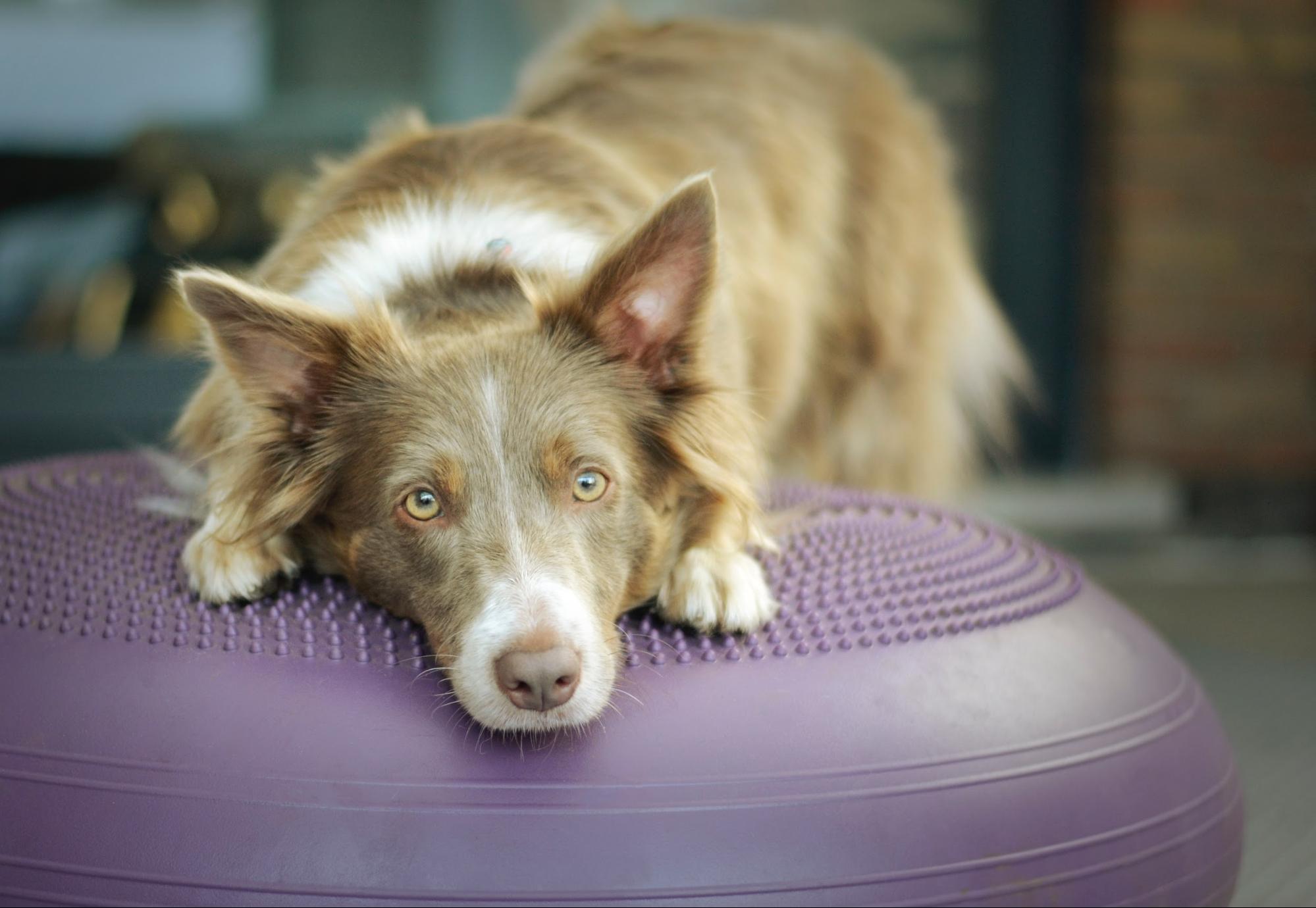 Things to note: A microchip is not a GPS tracker. It cannot report live updates of your pet's whereabouts. The chip only works once your pet has been found and taken to an appropriate establishment to have it read. There is a small risk to your pet's health when implanting the microchip, as there have been some, albeit very few, reports of inflammation around the site of the injection. 
What are Australian microchipping rules across states?
Microchipping is mandatory for cats and dogs in the following Australian States and Territories:
    State

Mandatory for Cats

Mandatory for Dogs

Notes

ACT

✔️

✔️

Section 84 of the Domestic Animals Act 2000 and Regulation 7 of the Domestic Animals Regulation 2001 requires microchipping of cats and dogs prior to sale/transfer and by 12 weeks of age.

NSW

✔️

✔️

Section 8 of the Companion Animals Act 1998 requires microchipping of cats and dogs prior to sale/transfer and by 12 weeks of age.

NT

❌

❌

QLD

✔️

✔️

Section 14 of the Animal Management (Cats and Dogs) Act 2008 requires microchipping of cats and dogs prior to 12 weeks of age unless there is a reasonable excuse.

SA

✔️

✔️

By law, from July 1, 2018, all South Australian dogs and cats must be microchipped. That microchip number must be registered on the new state-based Dogs and Cats Online system.

TAS

✔️

✔️

Section 15A of the Dog Control Act 2000 requires microchipping of dogs by 6 months of age. Part 3 of the Cat Management Act 2009 requires microchipping of cats by 6 months of age.

VIC

✔️

✔️

Section 10C of the Domestic Animals Act 1994 requires cats and dogs to be microchipped as a condition of registration ( compulsory once the animal is 3 months of age).

WA

✔️

✔️

All dogs over 3 months of age must be microchipped as of 1 November 2015, under the Western Australian Dog Act Amendment 2013

For cats, Sections 14 and 23 of the Cat Act 2011 requires microchipping of cats prior to transfer/sale and by 6 months of age.
Get in touch
Do you have any questions or concerns about microchipping your pet? Don't hesitate to reach out to the friendly team at Pets in Peace. We'll happily answer all of your questions. 
Pets in Peace – Our mission is to provide memorial services and final care for your much-loved pets. Available 24 hours, seven days a week, we service Brisbane, Ipswich, Sunshine Coast, Gold Coast, Toowoomba, Kingaroy and the surrounding areas. We're here for you and your family when it's time to say goodbye.