A life lived with a pet is a truly extraordinary one. When you consider it, we come to love, nurture and protect a creature of an entirely different species. We bring them into our homes and watch them grow, teach them valuable lessons (such as "sit!" before being given a treat), include them in family celebrations, and explore the world together – and we do it without a common language to guide us.
That is the only unfortunate part. Because when the time comes to say farewell when old age embraces tired bones, our pets may never understand the words "goodbye. I love you." But perhaps they don't need to. Sometimes our mere presence is a comfort and a blessing for them.
With this in mind, we think it's important to celebrate this day – the 28th of August, also known as Rainbow Bridge Remembrance Day. This special day celebrates our furbabies that have passed on, but who still remain in our hearts and memories even if many years have passed.
A History of Rainbow Bridge Remembrance Day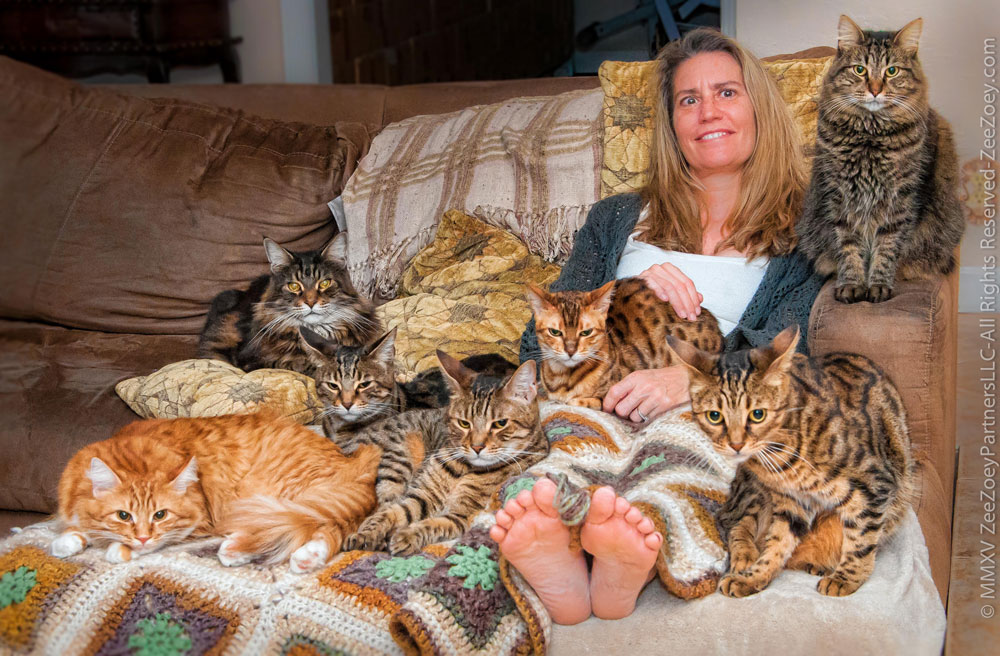 (Image via Deborah Barnes)
This day of remembrance was founded by Deborah Barnes, author, and blogger of Zee & Zoey's Cat Chronicles. On this day she paid tribute to her Ragdoll cat, Mr. Jazz, who passed away on August 28th, 2013. She went on to share the story of letting him go in her book, Purr Prints of the Heart: A Cat's Tale of Life, Death and Beyond. This touching memoir is told by Mr. Jazz himself in order to help comfort those who have had to deal with (or may one day deal with) the loss of a beloved pet.
Mr. Jazz's story resonated with so many readers that Deborah decided to create a day of Memoriam in his honour. On this day, people around the world were encouraged to share memories of their own pets; no matter if they have fur, fins, or feathers, this was a day for honouring all cherished pets that had passed. Sharing photographs, poems, videos, blogs, and memories continue to be encouraged, as are other activities such as creating an outdoor memorial for furry members of the family.
How to Celebrate the Life of a Beloved Pet
While this day may seem to be sad, it truly is about celebrating life, sharing tributes, and recalling happy memories. And there are no rules when it comes to how you celebrate – just do what feels right for your pet. If you're bold enough, perhaps you could get a tattoo of your beloved pet, or you could donate to an animal charity in your pet's name. You could write a poem, journal, share photographs online, or create an online memorial for your sweet furbaby.
If you happen to have cremated your pet in the past, it's never too late to transfer some of their ashes into beautiful commemorative jewellery. This allows you to keep your dear friend close to your heart, always.
The list for remembrance really is endless. You could revisit your pet's favourite place – whether it be a sunny spot in the garden or a sandy shore by the ocean – or plant a memorial tree in your yard that signifies the friendship between you and your pet.
Why It's Important To Honour Rainbow Bridge Remembrance Day
Whether your means of celebrating Rainbow Bridge Remembrance Day is large or small, it is important to acknowledge your loss, especially if the passing of your pet is very recent. Your form of grief will change over time, but there will always be an empty space that was once occupied by a furry companion. After all: they were real and perhaps as important as a human companion. If you feel so inclined, they deserve to be cherished and remembered for all of the good (and maybe not-so-good!) things they brought to your life.
On days such as Rainbow Bridge Remembrance Day, it may be helpful to contemplate a quote or meaningful saying to help you realise just how treasured your pet truly was. These could include:
Gone from my life, but never from my heart
You are my today and all of my tomorrows
It broke my heart to lose you, but you didn't go alone; part of me went with you, wherever you may roam
Today marks the anniversary of the day when I lost a piece of my heart
Death is more universal than life. After all, everyone dies; but not everyone lives. You lived, and you lived well
Your favourite chair is empty now, where you would lie and sleep; but the memory of our happy times is mine to always keep
Dogs are not our whole life, but they make our lives whole (this includes cats and other critters as well!).
If you continue to struggle with grief in relation to a pet, we highly suggest watching this interview with Michael Zadoorian, who speaks about his personal journey of loss after the passing of his cat, Bongo.